February 27th, 2015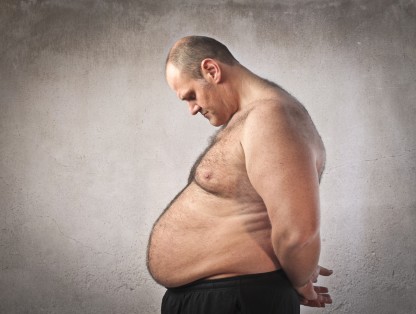 A pot belly doesn't just look bad… It isn't healthy. Visceral—belly—fat is the most dangerous kind. It could be sabotaging your health. That extra weight may even be taking years off your life. And you may not realize it.
Here are five ways excess belly fat is putting your health at risk:
1. Erectile Dysfunction: That's right guys… Your belly fat could be preventing proper blood flow to where you want it most. And it's not just circulation… Your testosterone levels can plummet because of stomach fat. But shrinking your midsection will help.
An Australian study found men who lost 5% to 10% of their body weight over two months helped fix this problem. So, let's say you weigh 200 pounds. That means you'd have to lose about five pounds per month. You can do that without breaking a sweat.
Click here to read the full issue...