March 24th, 2015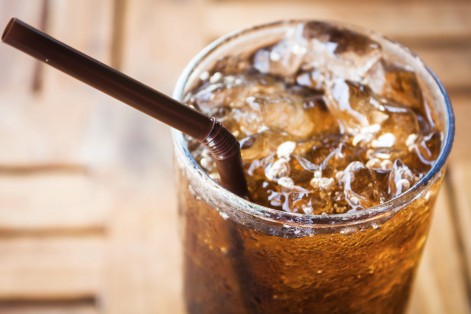 One of the most recognizable food companies on the planet is paying big bucks to trick you into thinking their drinks are healthy. In fact, some health bloggers are now saying soda makes a healthy snack.
Talk about dangerous and misleading. It would be bad enough if these writers felt this way on their own… But what makes it even more disturbing is that Big Food is paying them to say this.
A new report exposes the fact that Coca-Cola paid several health bloggers and spokespeople to market its products as healthy. Especially the mini cans. They claim they're a portion-controlled version you can treat yourself to. One blogger suggests, "portion-controlled versions of your favorites, like Coca-Cola mini cans, packs of almonds, or pre-portioned desserts" for a meal.
It's not just Coca-Cola… PepsiCo is another company alleged to be paying millions of dollars to clean up their image. It's not surprising. They've used dieticians in the past to promote some of their products, like Frito Lay and Tostito chips, as a health foods. So it's not unreasonable to assume they'd be willing to do the same for their beverages. And if their biggest competitor is doing it, they have to at least match their efforts to stay in the game.
They're not fooling us. And don't let them lead you to believe that diet soda is any better…
Click here to read the full issue...