November 26th, 2014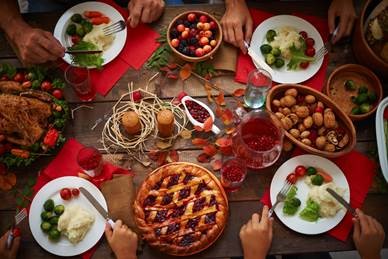 We're finally at the end of the Independent Healing Sugar Free 30 Challenge. For the last month, our president—Angela Salerno—has avoided added sugars at every turn. And so have our most motivated readers. It's ending at the perfect time too: Thanksgiving.
It's a day to spend time with family and loved ones. But let's face it… You'll likely be surrounded by less-than-ideal food choices. These sweet temptations might unravel all of your hard work and dedication of the last 30 days.
It may not be easy… But there are ways to help make it a little easier—and help protect your progress. You can enjoy a healthier and more satisfying turkey day by following these quick tips:
Swap out Processed Carbs: You might think eating these "filling" foods will satisfy you faster. But that's not the case. They raise your blood sugar and inflammation levels.
Eating them may also make you feel foggy…even depressed. And they don't provide the nutrition your body is looking for. This makes you more likely to overeat…but there's an easy solution.
Click here to read the full issue...