We've told you often how popular heart treatments may be money making scams.
Now doctors at Mount Sinai School of Medicine are saying that $6.7 billion was spent in just one year on unnecessary tests or drugs.
Their findings show that 86 percent of that cost comes from doctors prescribing statins to treat high cholesterol.
"Our analysis shows astronomical costs with prescribing statins when effective alternatives were available," says Dr. Minal Kale. "Additionally, millions are spent on unnecessary blood work, scans and prescriptions. Efforts to reduce this spending are required in order to stem these exorbitant activities."
Dr. Kale is an MD and lead researcher with the Division of Internal Medicine at Mount Sinai School of Medicine.
Her latest findings were just published in the Archives of Internal Medicine.
They come as no surprise to Dr. John Abramson. He serves on faculty at Harvard Medical School and has operated his own practice for 20 years. During that time he's been voted one of the best doctors in Massachusetts…three times in a row.
And he says statins aren't just costly…they're pointless and dangerous.
"The only conclusion from the best scientific evidence available," says Dr. Abramson, "is that taking a statin may be good for drug company profits. But is not good for your health."
So stay with us as we look at what else this new study says. And find out if statins do more harm than good…
The Heart of the Study
Dr. Kale and her team looked at a study published earlier this year in Archives of Internal Medicine.
That study showed the five most overused clinical activities in primary care.
Dr. Kale then looked at data from two separate surveys. They were the National Ambulatory Medical Care Survey and the National Hospital Ambulatory Medical Care Survey.
She then put all this information together. And she based her findings on just one year – 2009.
She says that $5.8 billion of the total unnecessary spending came from statins alone.
She also found:
• More than half of complete blood work is not needed. But it generates $32 million in excess costs.
• CT scans, MRIs, or X-Rays in people with chest and back pain generated $175 million in excess costs.
"We found (lots) of inappropriate care," says Dr. Kale. "We need more research examining how overuse contributes to healthcare spending."
Her research shows that a small fortune is spent on unnecessary healthcare each year. And statins are one of the biggest areas that kick up cost.
But it's not just about cost. There are plenty of experts who say that statins don't actually do much good.
Statins May Be Good for Business…But Not Your Heart
As we've seen from this most recent study… statins are big business. They generate over $12.5 billion in sales each year for Lipitor alone.
So why are they such big business?
Most doctors think cholesterol is the enemy. They believe that cutting your cholesterol helps your heart. And statin drugs cut cholesterol. So doctors wind up prescribing them.
Some doctors say that changing medical guidelines help drug companies make even more money.
"When I was at medical school, the 'normal' cholesterol was 250," says Dr. Carolyn Dean. "The new 'normal' promoted by drug com­panies is 180."
She's been a doctor for 30 years and served on the board of the Canadian College of Naturopathic Medicine (CCNM) in Toronto.And she says that it's easy to see what's happening.
The guidelines for normal levels of cholesterol keep dropping. That means doctors prescribe statins to more and more people. This is great for sales…but not so good for your health.
"Hammering choles­terol down with statin drugs is the wrong approach," she says.
That's because emerging studies show that cholesterol is not really the issue.
In fact…a study in the Journal of the American Medical Association shows that fitness is more important than elevated cholesterol.
The study was huge…and looked at 25,000 men for over a decade.
Researchers noted how much exercise they got. They also tested their fitness levels. And put them through a series of treadmill and exercise tests. They then followed their progress for the next 10 years.
At the end of the study, they looked at the death rate amongst them. And they found heart-related deaths were always linked to the 20 percent that were least fit.
"Low fitness accounted for three times as many deaths from cardiovascular disease as did elevated cholesterol," says Dr. Abramson.
And there are many other studies that show that lowering cholesterol doesn't fight heart disease.
So statins may not do your heart much good. But other studies show they may actually do it harm.
Damaging Your Heart with Statins
A study in The Lancet linked statins to diabetes. Researchers looked at 91,000 people on the drugs over a 15 year period. And they found people taking statins developed diabetes.
This was backed up by another study by the American Medical Association. That study showed that statins lowered cholesterol. But they also raised insulin levels. And that's a big factor in diabetes.
As long time readers will know, raised insulin leads to extra body fat… higher blood pressure… and increased inflammation. And all of those factors play a big part in heart disease.
"In other words, lowering cholesterol with statins actually increases the risk of heart disease," says Dr. Mark Hyman. He's a practicing doctor who serves on the Board of Advisors at Georgetown University.
So if lowering cholesterol is not the best way to combat heart disease…and statins may hurt your heart…what does help it?
Best Way to Help Your Heart
Dr. Abramson says the best ways to help your heart are all-natural and free. And they don't pose any risky side effects.
"Diet and lifestyle make the biggest difference," he says.
And he points to the many studies that support this theory.
"All the medical recommendations give the benefits of a healthy lifestyle just enough lip service to preempt criticism that these issues are being ignored," he says. "The end result is that patients are being distracted from what the research really shows."
And he says all the studies published over the last decade show one thing.
"Physical fitness and a healthy diet trump every medical intervention," says Dr. Abramson. "That's the best way to keep heart disease at bay."
If you want to read more about these studies you can read our story about them here.
But there's some simple advice that comes out of them.
You need to eat the kind of diet that reduces inflammation and toxins. That kind of diet is rich in omega-3 fats. And low in omega-6 fats.
There are some easy ways to do this. You can cut out processed foods and hydrogenated oils. And eat foods like wild-caught Alaskan salmon.
And there are plenty of other ways to strengthen your heart without statin drugs.
We've just put together an extensive 30-page report on the subject. It tells you why most doctors are tackling heart disease the wrong way. And why they prescribe treatment that's not only costly…but does more harm than good.
You'll hear from the most credible doctors. And read how their studies reveal the true cause of heart disease.
We'll also tell you about a biological cycle that's attacking your body from within. And the best way to stop it.
You'll also find out:
• How one heart "treatment" has a death toll that's quadrupled in recent years…
• How a Harvard study shows that one type of exercise may help reduces heart disease risk by as much as 100%…
• 8 essential "combatants" that kill the enemies of your heart…
Because this is a big issue we've created a bonus report to go with it. It's called What's Strangling Your Heart? The Inflammation Invasion. This report shows why inflammation is a big factor in heart disease. And it reveals 10 natural remedies to fight inflammation…and strengthen your heart.
You'll also learn:
• Why a heart hoax study – only involving dead people – gave all cholesterol a bad reputation…
• Six studies that bust the cholesterol myth…
• 10 "heart helpers" that lower LDL cholesterol…triglycerides…and improve blood pressure…
We've just finished creating these heart-healthy reports…and you can find out more about them here.
To your best health,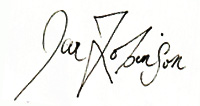 Ian Robinson,
Editorial Director, NHD "Health Watch"