If you're concerned about blood sugar levels, there's a tropical, flowering tree that you need to know about. It grows in the wild forests of Southeast Asia and India. It has big, leathery leaves that have been used by folk healers for many years. And now scientists have found that an extract made from the leaves acts like insulin in your body.
The extract not only helps lower blood glucose, it may prevent weight gain – a common problem for people with a blood sugar imbalance.
A Closer Look at the Leaves
One important study on the effect of the leaves' main active compound on type 2 diabetes was done by Dr. William Judy. The results appeared in the Journal of Ethnopharmacology.
Dr. Judy heads the Southeastern Institute of Biomedical Research (SIBR). It's a research laboratory located in Bradenton, FL. He's a former NASA aerospace scientist. And he taught physiology and biophysics at Indiana University for 15 years. He's an expert in the nervous system and control mechanisms in bioenergetics.
The patients in Dr. Judy's study were given an oral dose of the compound for two weeks. Some took it in a soft gel capsule. Others took it as a powder. Doses were 16mg, 32mg, and 48mg. At the end of the study, all participants had a significant decrease in blood glucose levels. Levels dropped by an average of 30% for those on the soft gel capsules and 20% for those on the powder. And, not surprisingly, the higher the dose, the more effective the compound was.
The compound has also been shown to promote weight loss. In one study, researchers at the Central Research Institute in Shizuoka, Japan worked with a group of mice with type 2 diabetes. A 5% solution of the compound was added to their regular diet. And after 12 weeks, they had a 65% decrease in liver fat.
"This compound is insulin-like and orally deliverable. It has the potential to eventually become a diabetic drug," said Dr. Xiao Chen, an associate professor at the College of Osteopathic Medicine.
The Natural Tree Remedy
So what's the tree that offers so much promise? It's the banaba tree. Lagerstroemia speciosa. The main active component in its leaves is corosolic acid, a natural plant insulin. Corosolic acid is found in other plants, but banaba leaves have three additional active components that enhance its effects. These include:
Ellagic acid – which helps with glucose absorption.
Ellagitannins – which activate insulin receptors.
Valoneaic acid dilactone – which inhibits the enzyme (alpha-amylase) that breaks down starch into sugar.
Most banaba leaf extracts are available in capsule form. You can purchase them online or at health food stores. For diabetes, the banaba tree offers a safe solution. If you don't have diabetes, it could help manage your blood sugar levels. As always, consult your doctor before adding a new supplement to your diet.
Dr. Judy found doses of 32mg and 48mg to be effective in his study.
Diabetes is a growing epidemic worldwide. NHD will continue to bring you the latest natural remedies for fighting the disease.
To your best health,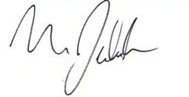 Michael Jelinek,
Managing Editor, NHD "Health Watch"