U.S. Marshals seized bottles of elderberry juice at small winery. They snatched "probiotic" products from a longtime manufacturer, and invaded a nutritional supplement plant.
This kind of harassment has been going on since the 1990s, with federal agents sometimes wielding automatic weapons. The frequency is increasing. (There have been at least four raids in recent months.) And it's all being done at taxpayers' expense.
So what's behind the FDA's relentless crusade against the natural health industry? It appears they're trying to keep you hooked on prescription drugs – so you can keep Big Pharma's coffers full. It's all about money.
But you don't have to let the FDA take away your freedom to decide what's best for you and your family. You can take steps now to ensure you always have access to the best natural remedies on the market.
In fact, our research team has come up with 7 steps you can take right now to protect yourself… and regain your freedom to decide what's best for your health. But first, let's look more closely at what's going on.
The Threat to Big Pharma
Natural nutrients are the answer to many of the chronic diseases people suffer from today. Their healing powers have been recognized for thousands of years. Science has proven their effectiveness.
In recent history, though, Western medicine has become less about prevention and cure. And more about treatment and profit. The sicker you are, the more money goes to Big Pharma and unscrupulous doctors. It's a simple matter of economics. Problem is, the synthetic drugs they're peddling have serious side effects. And they often do more harm than good.
Not surprisingly, the drug industry spends a huge amount of money on marketing. For example, Canadian researchers at York University reported that, in 2004, twice as much was spent on marketing (24.4% of $234 billion worth of sales) as on research and development (13.4%). Those numbers were based on data taken directly from drug companies and doctors.
The researchers stated that this confirms "the public image of a marketing-driven industry and provides an important argument to petition in favor of transforming the workings of the industry in the direction of more research and less promotion."
That's not in the interests of Big Pharma. "More research and less promotion" would mean lower profits for them.
Could the FDA pressure Big Pharma to spend more money on developing safer drugs? They could. But they have chosen not to. They've preferred to maintain the status quo by attacking Big Pharma's competition: the natural health industry. That's the reason for the harassment. And the raids. And the bogus laws and restrictions.
All-Out War
Label laws are the basis for most of the raids against natural health companies.
It's legal to sell nutritional supplements and vitamins. But it's illegal to claim that these products treat, prevent, cure, or mitigate disease. That would make the products drugs, according to the FDA. And drugs have to be approved by the agency.
You can't even label things like blueberries and cod liver oil as being beneficial to health. Even if you have a stack of scientific studies proving that they are.
Isn't it interesting that the FDA rigidly enforces this law… but is extremely lax when it comes to prescription drugs? As NHD recently reported, the FDA allows Big Pharma to protect themselves from lawsuits by listing an outlandish number of side effects on their labels.
The FDA also does a poor job of regulating drug testing. In another recent NHD report, we revealed that they allow many drugs to be tested in countries where they have little oversight.
Dr. Sita K. Dash is a former director of the South Dakota Department of Agriculture's Food and Drug Division. His company, UAS Laboratories in Eden Prairie, MN, manufactures probiotic products. Probiotics work by stimulating the growth of beneficial microorganisms in the body.
Dr. Dash is originally from India. He was recognized by the India Association of Minnesota in 2009 for innovations in science and technology and dedicated service to the community. But in the eyes of the FDA, he's a criminal. That's because he claimed his products could prevent colds, flu, ulcers, high cholesterol, and respiratory and urinary tract infections.
And guess what? They can. Experts at Harvard, the Mayo Clinic, and the World Health Organization have all recognized the health benefits of probiotics.
Dash has been marketing probiotics since 1979. The FDA first notified him of his violation in 2005. He was told that he would have to change his labels to comply with federal law. Dash complied. But the FDA found the claims were still posted on two websites. And that led to the raid.
In June of 2011, U.S. Marshals stormed Dash's facility. They seized 80 cases of his products. Not because the products were unsafe or ineffective. But because Dash was in violation of labeling laws.
Here are two more recent examples of these Gestapo tactics:
About 80 SWAT-style agents from the FDA, IRS, and FBI invaded Maxam Nutraceutics in Hood River, OR. The company sells supplements for autism and Alzheimer's disease. The FDA claimed the products were not labeled according to federal regulations. But Maxam founder and CEO Jim Cole said many of the claims targeted by the agency were actually in testimonials. He said his company complied with the FDA's demands, but it was raided anyway.

FDA agents showed up at Wyldewood Cellars Winery near Mulvane, KS. They seized and locked up bottles of elderberry juice concentrate. Owner John Brewer said he received a letter from the FDA about five years ago. It accused him of being in violation of federal law because he claimed the concentrate prevents, treats, and cures illnesses like AIDS, diabetes, and flu. Brewer said he changed the label to read: "This product is not intended to diagnose, treat, cure, or prevent any disease." But that did not stop the FDA.
What You Can Do
Don't wait until the FDA shuts down the companies you depend on for the natural supplements you need to keep your body healthy.
Here are 7 steps to take now:
Stock up on the supplements you use all the time. Buy them in bulk, but keep an eye on their expiration dates.
Explore Canada and other non-U.S. markets as alternate sources of natural health products.
Continue to eat lots of vitamin- and mineral-rich fruits and vegetables. That's the best way to boost your immune system and stave off diseases like cancer and heart disease.
Exercise and get more sunshine. Both are proven remedies for many chronic diseases. They'll make you feel better physically, mentally, and emotionally.
Drink plenty of water. Your body needs it to function properly. Drink at least eight glasses daily for internal cleansing and adequate hydration.
Get plenty of rest. It rejuvenates your cells and renews your energy.
Find a doctor who values your input. Consult with him regularly about ways to improve your health.
The FDA's use of scare tactics will not go away. NHD will continue to report on the all-out war the FDA has launched on behalf of Big Pharma… and make sure you are armed with the weapons you need to protect yourself and stay healthy.
The very best action you take – right now – is to sign up for our monthly health advisory service. Over 17,000 health-conscious truth seekers like you have already joined. As a member, you'll be privy to thoroughly-researched information about health secrets and underground treatments that are being ignored by mainstream medicine.
We're talking about cancer treatments that those who make billions on chemotherapy would rather remain hidden. A few physicians who have learned how to literally stop aging in its tracks. A simple vitamin that could run the entire multi-billion dollar skin cancer industry off the rails.
To your best health,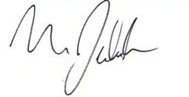 Michael Jelinek,
Managing Editor, NHD "Health Watch"