New drugs and medical devices constantly hit the market. They're supposed to be better than the old ones. But that's not always the case.
The latest example? Metal-on-metal artificial hips. They were promoted as a breakthrough in hip replacement. And surgeons immediately started to use them.
But the FDA does not require human trials for most metal-on-metal hips. Instead, they were tested in laboratories on machines that simulated the movements people typically make. Now we're hearing about metallic debris in patients' bodies. And experts are saying the tests were based on ideal conditions, not what happens in the real world.
As a result, the FDA has ordered the manufacturers of these implants to conduct "emergency studies" on patients who've gotten them. Unfortunately, tens of thousands of folks already have these artificial hips.
How did this happen? In this NHD Undercover, we explore the issue.
Hey, What's New?
One part of the problem is that the baby boomers are aging. But they have no interest in slowing down. When an aching knee or hip threatens to interfere with their golf or tennis game, the first thing they think of is "replacement."
The boomers also love new technology. So when they hear that there is a "new and improved" artificial joint on the market, that makes them even more anxious to have the procedure done.
The Agency for Healthcare Research and Quality records the numbers. And they are mind-blowing: There were 288,471 hip replacements in 2009. About half were done for people under 65. There were 264,311 knee replacements in 1997. That number jumped to 621,029 by 2009. It more than tripled among 45-to-64-year-olds.
"It's this mindset of 'fix me at any cost, turn back the clock,'" said Dr. Nicholas DiNubile, a spokesman for the American Academy of Orthopedic Surgeons. "The boomers are the first generation trying to stay active in droves on an aging frame."
The boomers' motivation is understandable. But their eagerness to spend their health insurance dollars has led the joint-replacement industry to rush new products to market.
If It's Not Broke…
Take the artificial hip. Surgeons had been using one made of metal and plastic for years. It consisted of a cobalt and chromium ball that sat on top of the thigh bone and a plastic cup that worked as an artificial hip socket. It worked well in 95% of cases.
Then, in the 1990s, metal-on-metal came on the scene.
Jonathan Black was a professor emeritus of bioengineering at Clemson University. He was also an industry consultant. In 1996, he warned about the risks of the all-metal replacements. Earlier tests had shown they could leave metal particles in the blood and organs. Plus, their long-term effects were unknown. Black said there was no evidence that they would prove to be better than the metal-plastic ones.
His warnings were ignored. The industry pitched the devices as cutting edge. And what happened? By 2008, one-third of hip replacements were being done with the all-metal implants.
DePuy Orthopaedics, Inc. is a subsidiary of Johnson & Johnson. In 2010, the company recalled a portion of its ASR hip replacement implants. The company estimated that 93,000 people worldwide had the device. The action was taken when it was found that five year replacement rates were 12% to 13% higher than reported.
Meanwhile, about a thousand lawsuits have been filed. According to Saiontz & Kirk, a law firm that is representing victims:
"The DePuy ASR hip was especially popular among younger patients because it was marketed as being more stable and less susceptible to dislocation after surgery. However, problems with the metal-on-metal implant began rolling in shortly after the devices were introduced."
Since the recall, two registries have been set up to monitor the outcomes and quality of joint replacement surgeries. One was launched by the American Joint Replacement Registry (AJRR). The other by the University of Massachusetts (UMASS) Medical School. The goal of the UMASS registry is to complement the AJRR. The UMASS registry is not only concerned with data but also the interpretation of data and how it relates to the patient's experience.
For one victim of the metal-on-metal devices, the problems have already started.
Kathleen Herlily-Paoli is a 55-year-old graphic designer who loved to ski and hike. When she developed arthritis in her hips, her doctor recommended metal replacements. He told her they would last longer than metal-plastic.
Herlily-Paoli didn't have any complications… or so it seemed. But a relative had heard about the internal damage that can be caused by metal debris from the device. He urged her to get tested. Turns out a reaction to the debris had already triggered abnormal tissue growth around one implant.
"I had a tumor growing there," she told The New York Times. "If I had left the hip in, it would have started damaging the bone and muscle."
A Dangerous Trend
The hip replacement debacle is part of a bigger problem.
Avandia, for example, was supposed to be a breakthrough drug for diabetes. Then, in 2007, it was linked to heart attacks. Sales were suspended in Europe. But patients in the United States can still use it "as a last resort." They just have to be informed of the risk.
Another example is a component of a defibrillator that was made by Medtronic. It was surgically implanted in patients to maintain a regular heartbeat. The device was recalled when it was discovered that a wire used in many of them could break. And if it broke, it could put the patient at risk for an electric jolt. Even worse, it could prevent the defibrillator from sending a lifesaving jolt of electricity when needed.
So, yes, the device was recalled. But not before it caused problems in hundreds of patients. And it may have been linked to five deaths.
Out With The New?
The manufacturers of drugs and medical devices aren't going to stop rushing their new products to market. So how do you protect yourself?
Your primary defense is to keep yourself informed. That's why it's so important to continue reading NHD. You need quality information you can trust – information that's backed by solid science. And that's what you get from us each and every week.
In the June issue of Natural Health Dossier Newsletter, we told you about a heavy metal detox. We also told you about a natural chelation therapy that was discovered in a Vietnamese soup. And we've given you dozens of other natural ways to keep yourself healthy.
NHD is your number one resource for the world's most effective and safe natural solutions. We care about keeping you informed. And we'll continue to do so.
To your best health,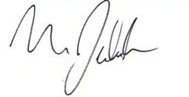 Michael Jelinek,
Managing Editor, NHD "Health Watch"